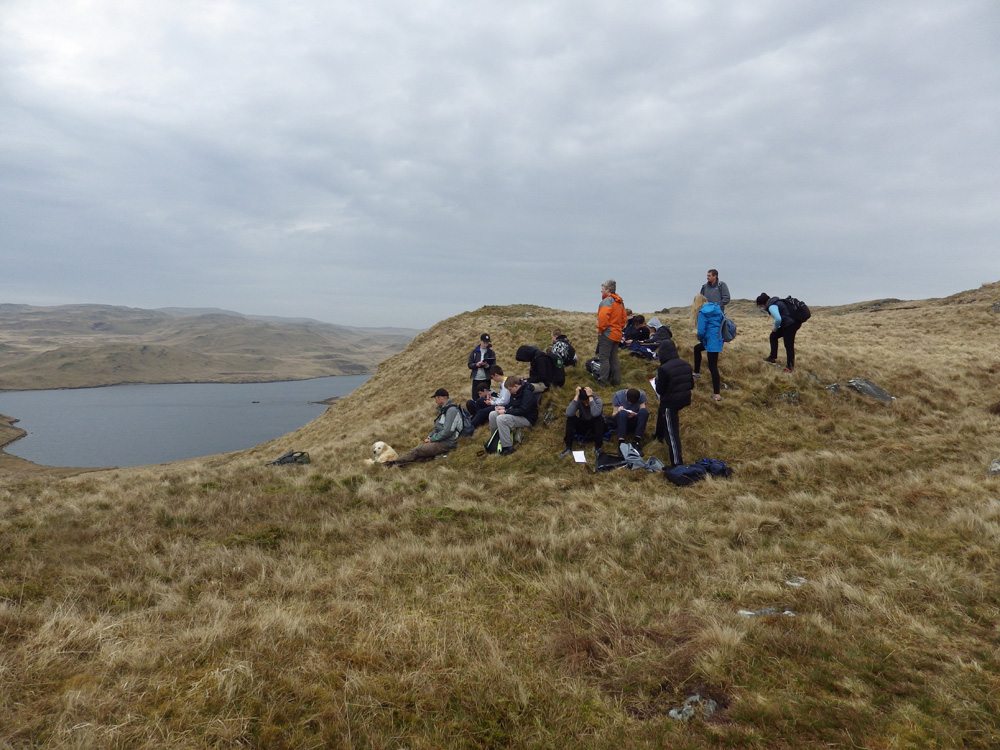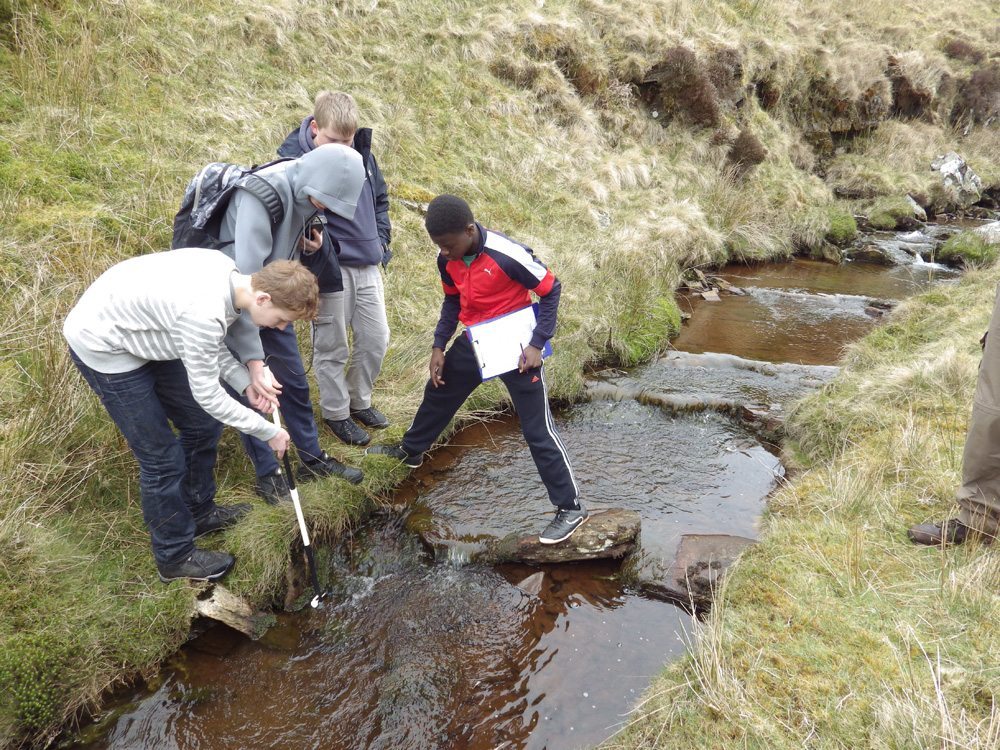 With over 20 years experience of fieldwork and outdoor learning here at Naturesbase we believe learning should be an adventure whether it is enquiry fieldwork or one of our other unique challenging experiences. We design programmes to meet the specific needs of your group's age and ability. In addition to our full day geography enquiry investigations please see the range of unique half day activities to choose from.
I highly recommend Naturesbase to you.' Paul Baker, Geography Adviser to the IAPS.
Course length—3 days ( 2 nights ), 4 days (3 nights) or 5 days ( 4 nights) options available. We only cater for one school group at a time which enables us to work with you to provide the best outcome for you and your group.
Example timetable:
| | | | |
| --- | --- | --- | --- |
| Day1 | Day 2 | Day 3 | Day 4 |
| | Enquiry fieldwork | Sustainability | Conservation / farming project |
| Arrive | Lunch | Lunch | Lunch |
| Team building | Enquiry fieldwork | Bush craft | Depart |
| Supper | Supper | Supper | |
| Map skills and orienteering | Start writing up the day | Naturesbase challenge | |
Full day enquires:
River investigations
Students will explore river catchments and processes using a large river flume before collecting all the data in the field necessary to complete the enquiry, use appropriate maps, annotate field sketches, measure downstream variables and suggest reason for change.
Coastal Investigations
Students will explore the varied coastline of Cardigan bay collecting all the data in the field necessary to complete the enquiry, use appropriate maps, annotate field sketches, measure beach profiles and pebble size to assess the impact of long shore drift and describe how sea defences contribute to the management of coast lines
Environmental Investigations
Students will explore the visitor / tourism pressure on a popular location in west Wales       collecting all the data in the field necessary to complete the enquiry, describe the location, describe conflicting demands on the local environment, measure visitor pressure and its impact, identify attempts to plan and manage the local area and the associated outcomes and effects.
Mountain Adventure Challenge
This is an opportunity for pupils to experience the greatest area of wilderness in England and Wales.  Put their map reading skills to the test, explore hidden landscapes and lakes, write creatively, capture the essence of the hills through photography and have lunch and marsh mallows in the hidden bothy (mountain hut). There are many opportunities for formal fieldwork or just to just immerse one's self in this unique environment.
Half day enquiries
Micro climate and renewable energy:
Investigate influences of aspect, shelter, buildings and natural features in relation to micro climates and the location of a wind turbine ad solar panel within our 10 acre site.
A comparison of organic and conventional farming
Investigate the environmental effects of the two farming systems on water quality, soil fertility and biodiversity.
Sustainable futures
Having explored the sites many examples of sustainable management from food production to waste students will have the opportunities to design and develop their own sustainable plan for the future
Team building
Through a series of imaginative  team challenges, students will experience a variety of problems to solve around the  site, testing their leadership and group skills along the way.
Survival in the wild—bush craft
Using a variety of ancient skills your group will learn fire lighting techniques, make tools, build shelters in the copse and prepare and cook a snack over the fire.
Other activities include orienteering, farming pizza making capture the flag and solar oven construction.
In you require further information Please contact me at: gyles@naturesbase.co.uk to discuss your requirements
Naturesbase Year 7 Trip 2015  a student's report
We arrived in the sunny wilderness of west Wales to be greeted by the team leader Gyles and his very over excited dog called Lily. After unpacking in our rooms we were ready to start our three day wilderness adventure discovering fascinating facts about rivers and using some extreme team work skills. Our adventure started with being taught how to use the compost toilets!! Naturesbase was an amazing experience and I recommend a visit to everyone!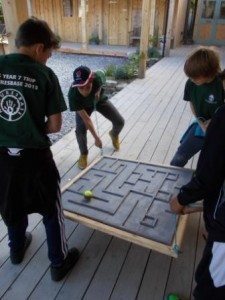 Our first challenge was team work… Lots of games and activities had been set up around the camp and we had to work against the clock to complete them. This was an interesting experience with every one shouting out their ideas and arguing over who had the master plan. To make the nearly impossible challenge of completing the task even harder there was a time limit and it's safe to say that we all failed the first challenge.  After a while we appointed a group leader who would listen to everyone's ideas and try make some sense of them and hopefully then we could complete the tasks.
Our main aim of travelling to Nauturesbase was to expand our knowledge of rivers. Despite the fact this is to do with my geography exam, measuring the variables of the upper, middle and lower course of the river Camel proved to be extremely fun! The water was freezing but apart from that, measuring the width, depth and velocity of rivers is really fun and even better when you do the work with your friends.
After out water adventure we returned to base camp where we were informed that we had a challenge! Our challenge was taking part in an orienteering course with a twist. In our teams we would have to find stamps placed around the forest and all we had to find them was a map. At the same time the cunning teachers will be hiding in bushes or doing what Mr Hernandez did and just out pace us. I made the mistake of saying that Gyles wouldn't catch me so he waited for everyone to run past his hiding space then tagged me! This meant my team had a time restriction!
Have you ever tried making a homemade pizza on an earth oven or roasted marshmallows and pancakes cooked on a fire that YOU built?  Well trust me; they are much better than Pizza Express or Le Creperie de Hampstead!!
Part of our trip to Naturesbase was about discovering natural, physical ways of doing things and learning to work as team to get things done.
Visiting West Wales was a life changing experience. There are endless adventures to enjoy and new places to explore. I personally learned so much, for example how easy it is to have a whole day of fun outside. The great thing about this is you can play and build dens outdoors anywhere even in your local park or your garden!
I never knew how important survival skills were until I was sitting around a campfire with 5 other boys attempting to light it using a couple of sticks and a lot of hope. Before my adventure to West Wales I wouldn't have dreamed of building a fire with my bare hands let alone creating a shelter out of sticks.
Naturesbase has converted me from a city boy who didn't know what an oak tree was to a boy looking for an adventure and who will always try to accept a challenge.